- 400nm LED -
2835UVC-41LI150-90A
0.5W UV LED är den ljusaste UV-lila LED-lampan på 2835 SMD LED. Om du verkligen behöver lite superljus lila lysdiod för ditt belysningsarbete, vänligen prova det här! Som du kan se bilden ser det ut som att denna UV LED SMD har en kupolinslutning på toppen av LED. Och sanningen är att den har en kupolinslutning på toppen med den här linsen. Denna UV-LED kommer att ha ett längre och ett mer koncentrerat belysningsresultat. Om du behöver lite högljus lila lysdiod för ditt projekt, kommer dessa inte att låta dig besvikna. Jämför med 365nm LED eller 370nm UV LED, kommer färgen på 400nm 410nm UV LED att vara en vacker lila färg. Vid samma maktläge, desto kortare våglängd, desto mer konkurrenskraftiga kostnad. Vilket betyder att jämföra med 365nm UV-LED, för denna 410nm LED, 400nm LED kan minska mycket kostnad för ditt belysnings projekt.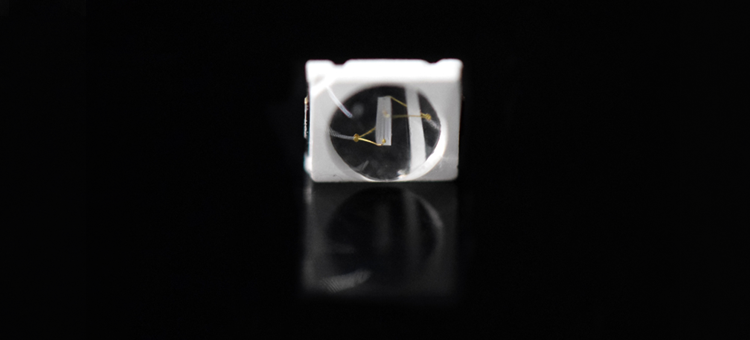 - Size: 2.8*3.5*0.8mm

- Pin length: 400-410nm

- Color: UV LED

- Lens type: Water clear

- Different color are available

- Warranty: 5 Years

- Different wavelength are available

- RoHS, REACH, EN62471

- Uniform light output

- Long life-solid state reliability
- Low Power consumption

- Anti UV epoxy resin package

-High temperature resistance
-
Dimensionsparametrar
-

. Alla mått är i millimeter; 2. Toleransen är ± 0,10 mm om inget annat anges.
* Detta fodral är också tillgängligt för UV-LED, Gul LED, Vit LED, Blå genomgående hål LED, Röd genomhål LED, IR LED ect. *
- Utsläppande färg -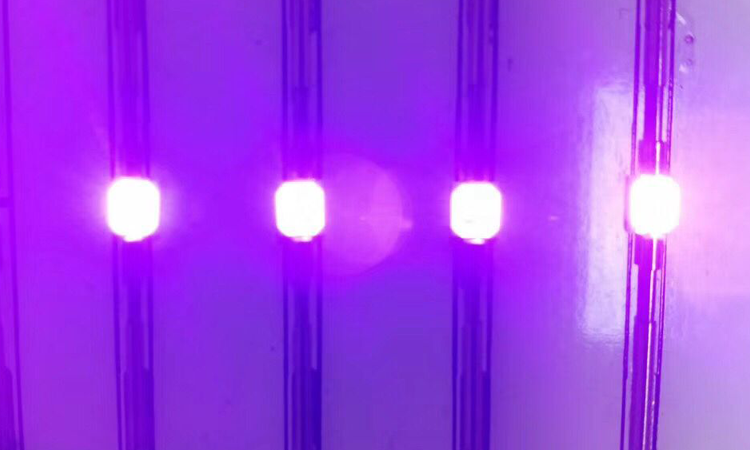 * Färgerna i fotot togs av kameran, var god ta den verkliga emitterande färgen som standard.

- Elektriska parametrar -

Parameter

Symbol

Rating

Power Dissipation

Pd

500mw

Pulse Forward Current

IFP

300mA

Forward Current

IF

150mA

Reverse Voltage

VR

5V

Junction Temperature

Tj

115°C

Operating Tempertature

Topr

-40 - +80°C

Storage Tempertature

Tstg

-40 - +100°C

Soldering Temperature

Tsol

260°C

Electro-Static-Discharge(HBM)

ESD

1000v

Warranty

Time

5Years

Antistatic bag

Piece

2000Bag

*Pulse Forward Current Condition:Duty 1% and Pulse Width=10us.

*Soldering Condition:Soldering condition must be completed with 3 seconds at 260°C
Parameter

Symbol

Min

Typ

Max

Unit

Test Condition

Forward Voltage

VF

3.0

3.2

V

IF=150mA

3.2

3.4

3.4

3.6

3.6

3.8

Luminous Intensity

IV

4

6

lm

IF=150mA

6

8

Peak Wavelength

λP

400

405

nm

IF=150mA

405

410

Half Width

Dl

25

nm

IF=150mA

Viewing Half Angle

2q1/2

±45

deg

IF=150mA

Reverse Current

IR

5

uA

VR=5V

*Luminous Intensity is measured by ZWL600.

*2q1/2 is the off-axis angle at which the luminous intensity is half the axial luminous intensity.

*lD is derived from the CIE chromaticity diagram and represents the single wavelength which defines the color of the device.
- Golden Wire-anslutning -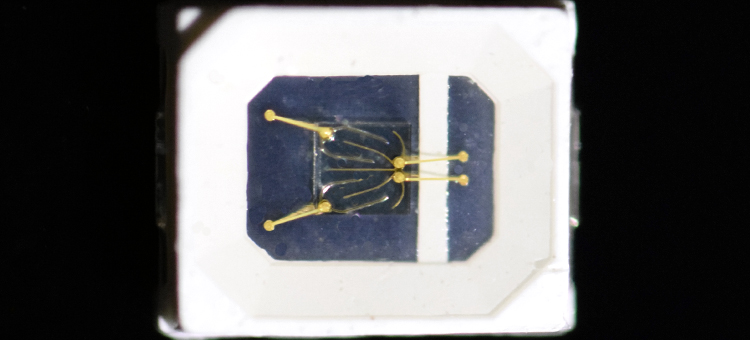 - Förpackning -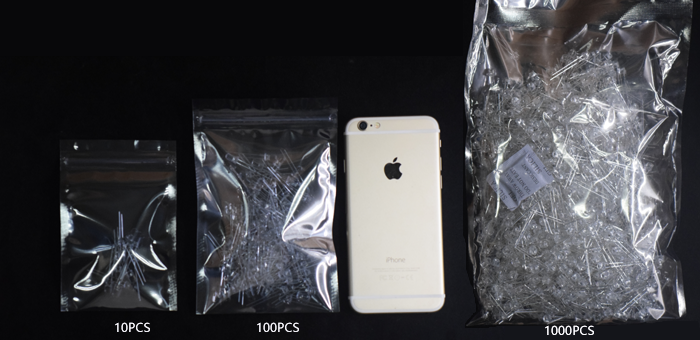 - Användning av UV Led -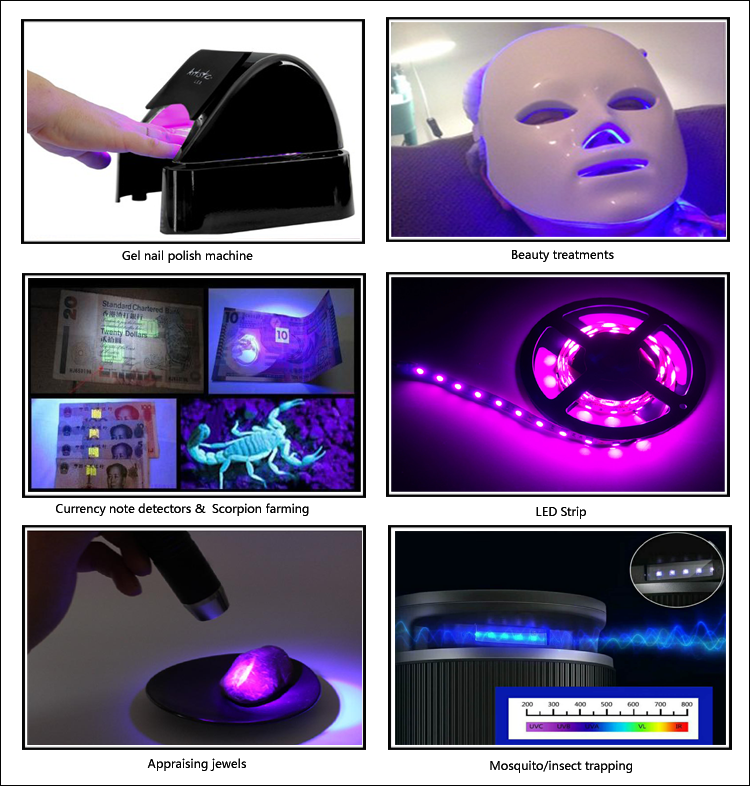 - Relaterad UV-LED -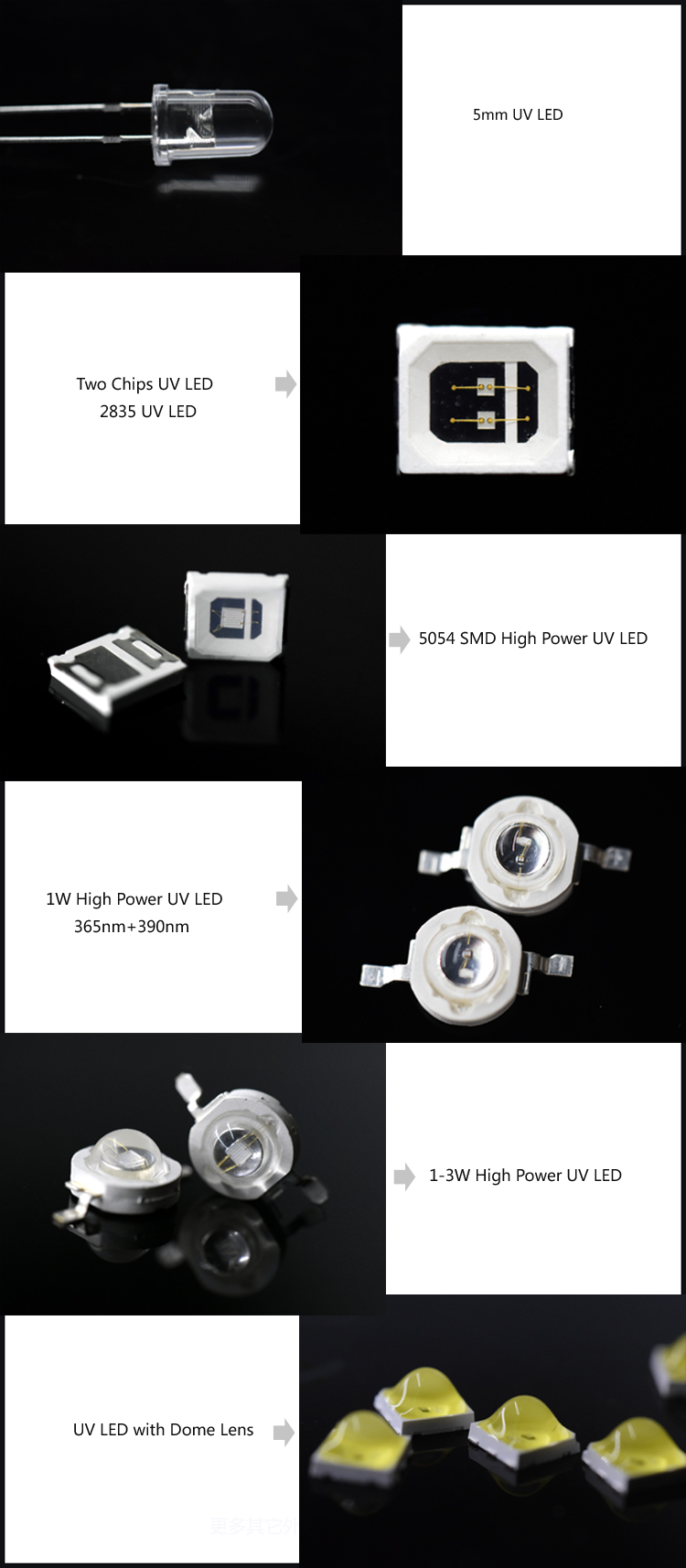 - Produktion -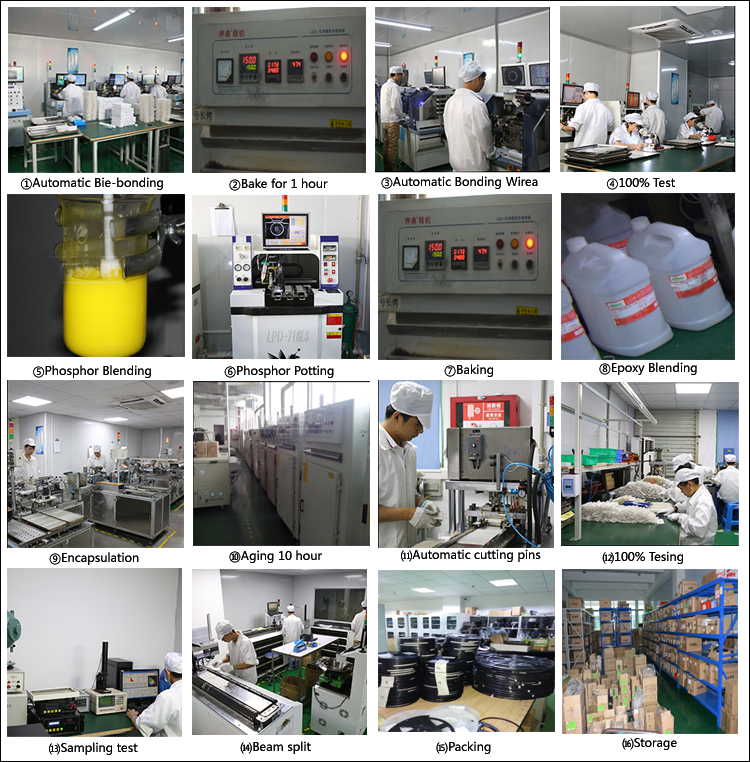 - Använda sig av -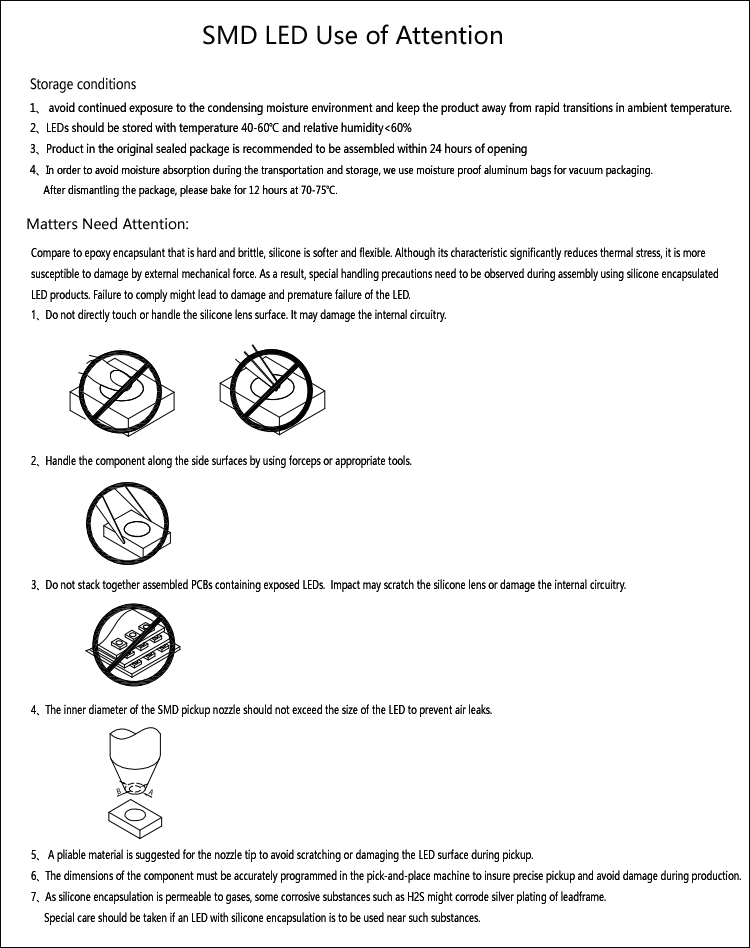 Produktkategorier : Fullvåglängdslampa > 400nm LED