- 700nm LED -
3104FIRBT-70L / 14I100-60A
Som en speciell infraröd LED kan du namnge 700nm LED som nära infraröd LED och även djupröd LED. Det är typ av synlig röd LED, för när det fungerar kan du enkelt se en klar djupröd färg från mitten av LED. Men när vi ger ett ljusstyrktest för det, kommer det ett lågt lågt värde som "mcd" eller "lm". Så för denna infraröd LED med 700nm våglängd använder vi att räkna den som "mw / sr". 700nm-705nm LED. Denna serie av 700nm LED är en AlGaAs-LED monterad på en ledarram och inkapslad i olika typer av epoxi-linser, som erbjuder olika designinställningar. Vid framspänning ger det en kraftig strålning av typiska 18mw med en toppvåglängd vid 700nm. Vi packade denna 700nm LED med blå och liten diameter epoxilins. Vilket kan uppfylla något projekt krav. Det har också annan lins färg, storlek, form för denna infraröd LED. Om du behöver denna 700nm LED för ditt projekt. Kontakta oss bara så vi kommer att paketera detta som ditt krav.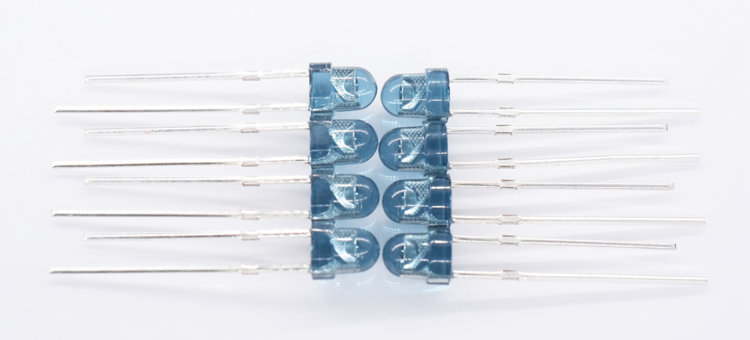 - Size: 3 mm*H4.5mm

- Chip Number: 1 chips

- Color: 700nm led

- Type: Blue clear

- Chip brand: Tyntek

- 60 degree

- Different color are available

- Different wavelength are available

- Warranty: 5 Years


- RoHS, REACH, EN62471


- Uniform light output

- Long life-solid state reliability

- Low Power consumption


-Anti UV epoxy resin package


-High temperature resistance
- Storlek på 3

mm IR genomgående hål LED

-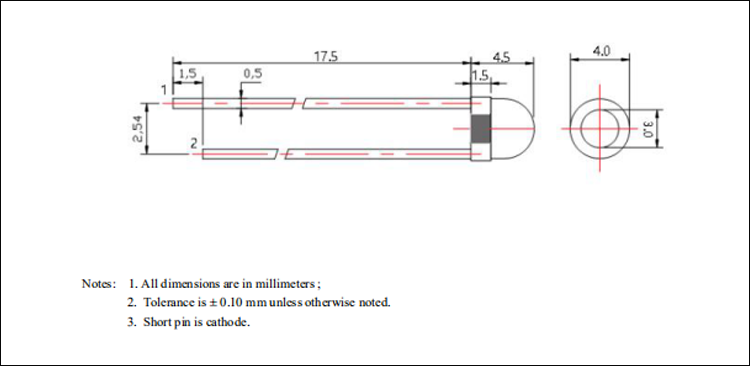 * Det här fallet är också tillgängligt för andra LED-lampor, till exempel: 5mm grönt genomgående hål, UV-LED, 660nm LED, 940nm LED, 5mm blå genomgående hål LED, gul LED, gul LED ect *
- Arbeta genomgående hål IR LED -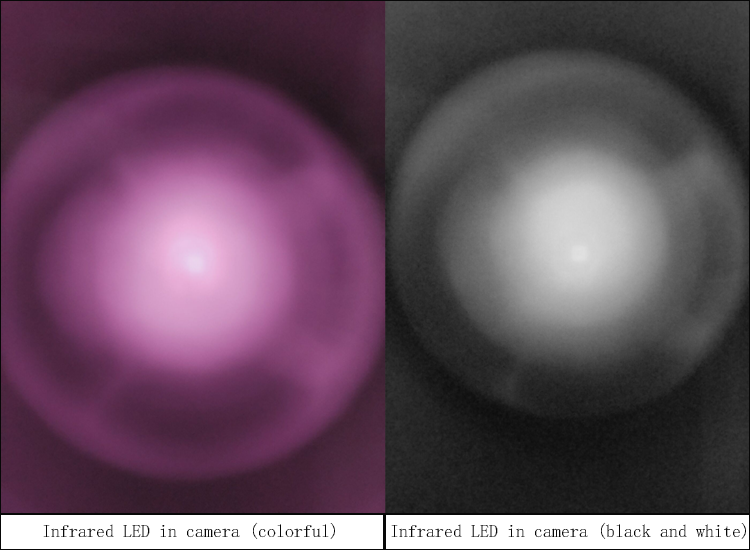 * Färgerna i fotot togs av kameran, var god ta den verkliga emitterande färgen som standard.
- Genomgående hål IR LED Parameter -
Absoluta maximala betyg vid Ta = 25 ℃
| | | |
| --- | --- | --- |
| Parameter | Symbol | Rating |
| Power Dissipation | Pd | 220mW |
| Pulse Forward Current | IFP | 350mA |
| Forward Current | IF | 100mA |
| Reverse Voltage | VR | 5V |
| Junction Temperature | Tj | 115°C |
| Operating Tempertature | Topr | -40 - +80°C |
| Storage Tempertature | Tstg | -40 - +100°C |
| Soldering Temperature | Tsol | 260°C |
| Electro-Static-Discharge(HBM) | ESD | 2000v |
| Warranty | Time | 5Years |
| Antistatic bag | Piece | 1000Back |
Optiska och elektriska egenskaper (
T
c
= 25
℃
)
Parameter

Symbol

Min

Typ

Max

Unit

Test Condition

Forward Voltage

VF

1.8

2.4

V

IF=100mA

Pulse Forward Voltage

VF

3.1

V

IFP=350mA

Radiant Intensity

IE

80

140

mw/sr

IF=100mA

Peak Wavelength

λP

700

705

nm

IF=100mA

Total Radiated Power

PO

17

mw

IF=100mA

Half Width

Dl

30

nm

IF=100mA

Viewing Half Angle

2q1/2

±30

deg

IF=100mA

Reverse Current

IR

5

uA

VR=5V

Rise Time

Tr

15

ns

IF=100mA

Fall Time

Tf

7

ns

IF=100mA

*Luminous Intensity is measured by ZWL600.

*q1/2 is the off-axis angle at which the luminous intensity is half the axial luminous intensity.

*lD is derived from the CIE chromaticity diagram and represents the single wavelength which defines the color of the device.
- Golden wire commection -

* För att behålla alla LED: s långa livslängd, använder BestLED fabriken hög ren guldtråd för insidan av kretsanslutningen

- IR LED Packing -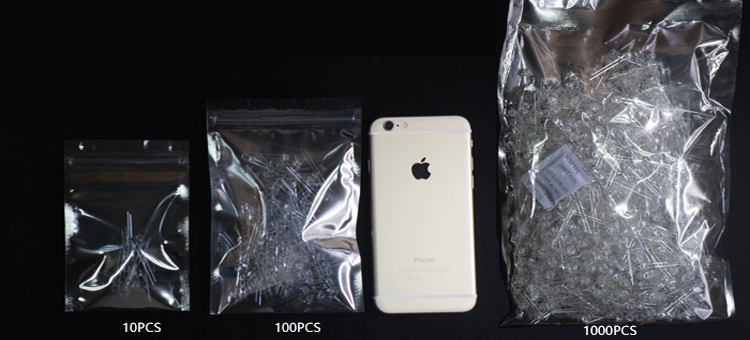 * Vi kan packa denna LED med några antal förpackningar och tejpa eller böj LED-stiften som ditt krav.
- Relaterad infraröd LED -

- Ansökan -


- Produktionsprocess -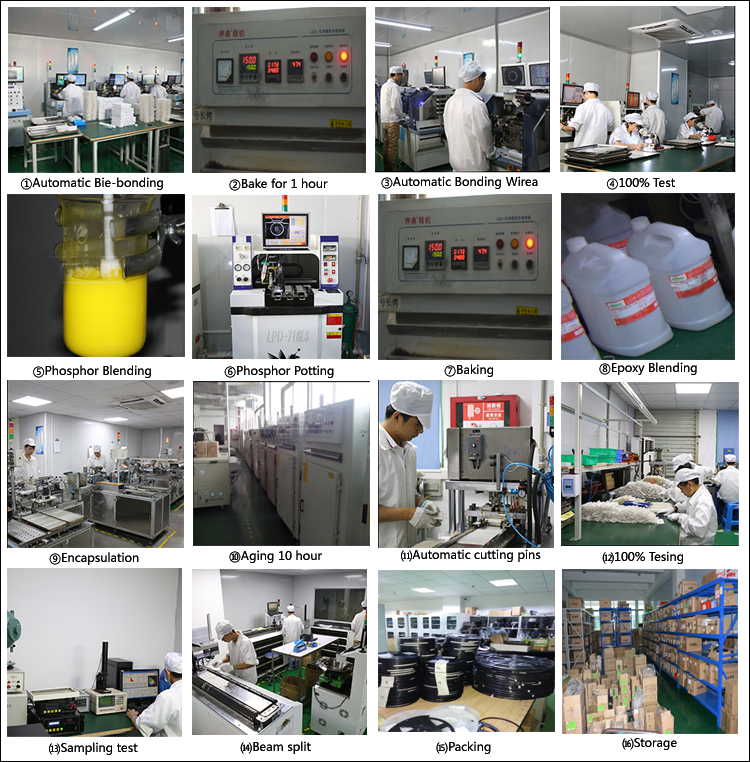 - T

-håls IR-LED -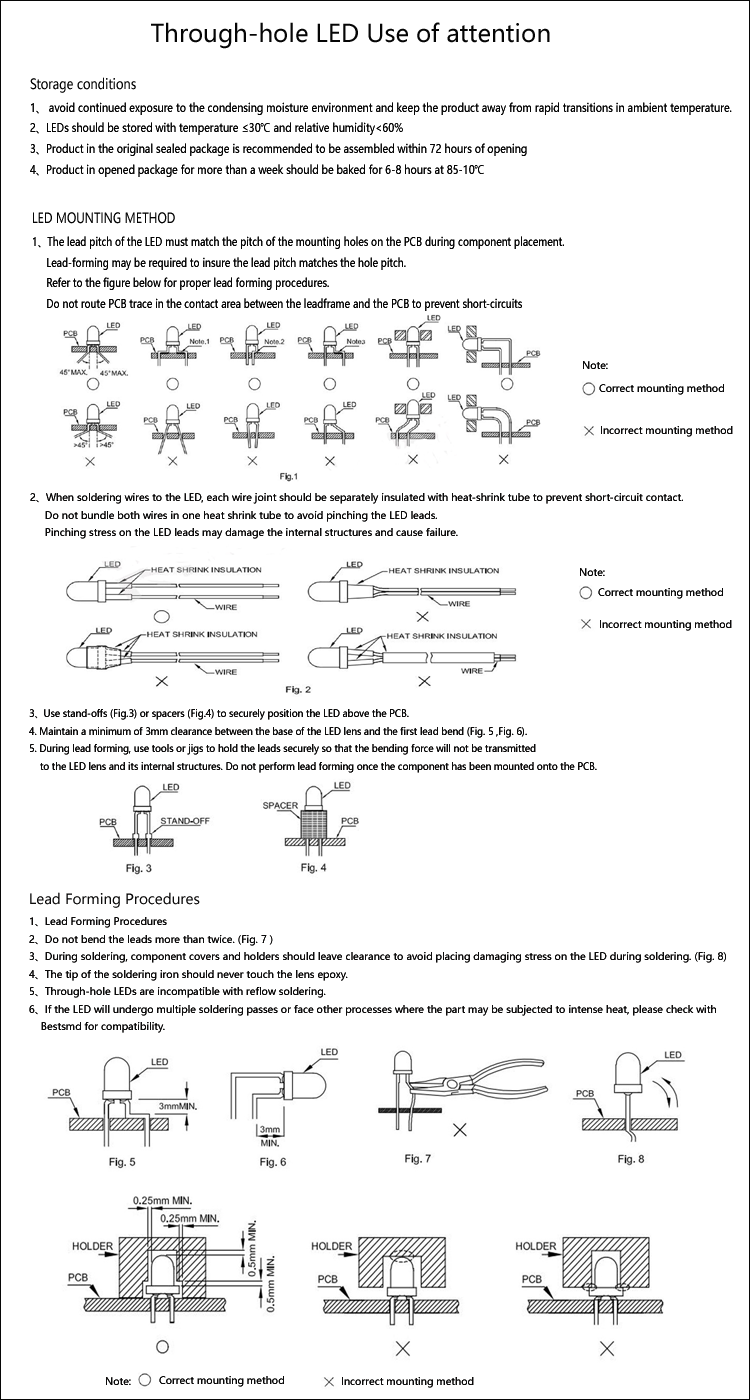 Produktkategorier : Fullvåglängdslampa > 730nm LED