- Rektangulär RÖD genomgående hål

LED

-
6242FRC62D3L14
234FRD är lampor i fast tillstånd i ett rektangulärt epoxipaket med radiell bly. En tonad, diffus epoxi ger hög on-off kontrast och en platt högintensiv emitterande yta. Detta sortiment av lysdioder erbjuder en oöverträffad ljuseffekt på grund av en gränslös paketdesign. vi använder en dubbel heterojunction (DH) absorberande substrat (AS) aluminium gallium arsenid (AlGaAs) rött LED-chip i ett ljusrött epoxipaket. Tillsammans ger de en stark ljuseffekt över ett brett spektrum av drivströmmar. Rektangulär röd genomgående hålsledning använder en högeffektiv röd GaAsP på GaP LED-chip i ett ljusrött epoxipaket. 234FYD ger en gul GaAsP på GaP LED-chip i ett gult epoxipaket. 234LGD ger ett grönt GaP LED-chip i ett grönt epoxipaket. Funktioner i serien 234FRD, 234FYD och 234LGD: 1. Rektangulär ljusemitterande yta; 2. Platta med hög steransemitterande yta; 3.Ideal för infällda panelindikatorer; 4. Idé för bakgrundsbelysning legender; 5. Lång livslängd: tillförlitlighet i fast tillstånd; 6. IC-kompatibla / lågströmskrav; 7. Synliga ljus-lysdioder. Det finns olika blå LED-former som du kan välja, till exempel: 3mm rund toppblå LED, 5mm rund topp genomgående hål LED, 2835 blå SMD LED, 5730 Blå LED, rektangulär blå LED med storlek som 2 * 3 * 4mm och 2 * 5 * 7mm ect. Du kan välja vilken som helst av dem för din design. Blå rektangulär LED används ofta för olika typer av elektroniska produkter eller LED-indikatorn, LED-bakgrundsbelysning och den fungerar också perfekt för ditt DIY-projekt. Behöver du lite RÖD LED? Kontakta oss nu!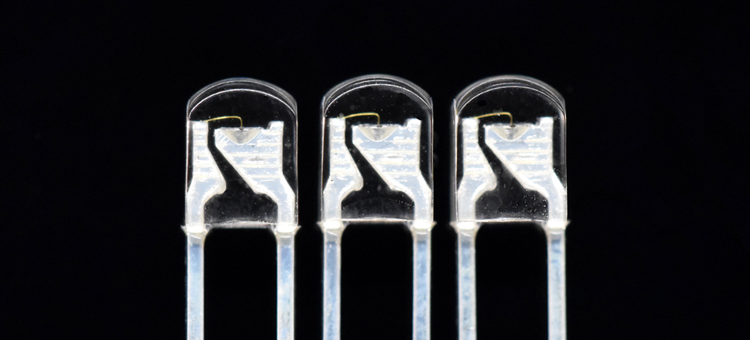 - Size: 2mm*3mm*4mm High

- Pin length: 17mm/19mm

- Color: Red LED


- Lens type: Red

- Chip brand:Epileds

- Different color are available

- Warranty: 5 Years

- Different wavelength are available

- RoHS, REACH, EN62471


- Uniform light output


- Low Power consumption

- Long life-solid state reliability

- Anti UV epoxy resin package

- High temperature resistance
- Dimensionsparametrar -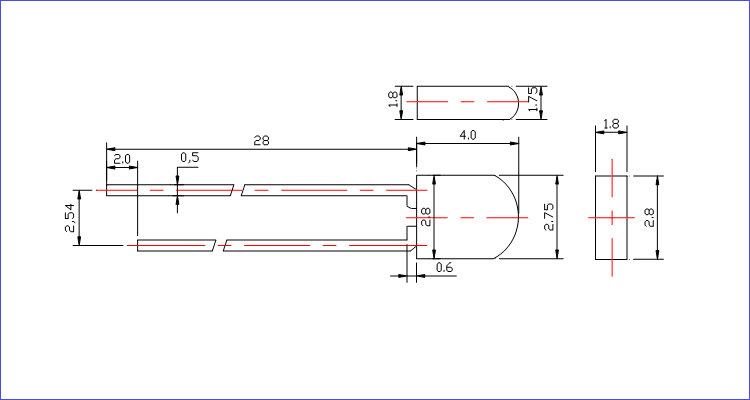 . Alla dimensioner är i millimeter; 2. Toleransen är ± 0,10 mm om inte annat anges.
* Detta fodral finns också för UV-LED, gul LED, vit LED, blå genomgående hål LED, röd genomgående hål LED, IR LED ect. *
- Emitting Color -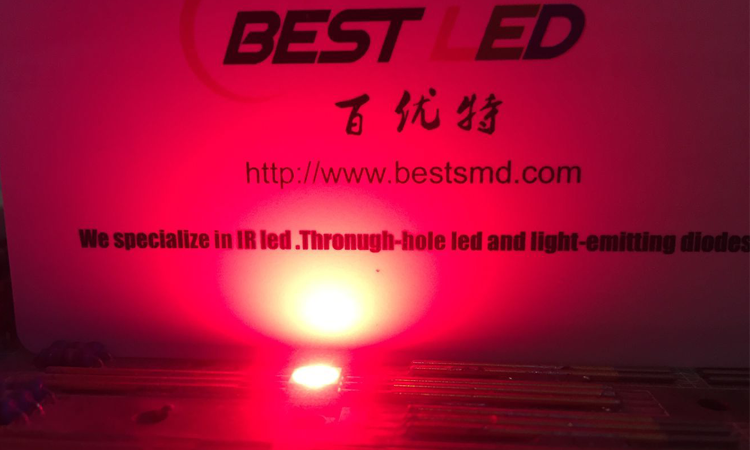 * Färgerna på fotot togs av kameran, ta faktiskt avgivande färg som standard.
- Elektriska parametrar -

Parameter

Symbol

Rating

Power Dissipation

Pd

120mw

Pulse Forward Current

IFP

100mA

Forward Current

IF

60mA

Reverse Voltage

VR

5V

Junction Temperature

Tj

115°C

Operating Tempertature

Topr

-40 - +80°C

Storage Tempertature

Tstg

-40 - +100°C

Soldering Temperature

Tsol

260°C

Electro-Static-Discharge(HBM)

ESD

3000v

Warranty

Time

5Years

Antistatic bag

Piece

1000Bag

*Pulse Forward Current Condition:Duty 1% and Pulse Width=10us.

*Soldering Condition:Soldering condition must be completed with 3 seconds at 260°C
Parameter

Symbol

Min

Typ

Max

Unit

Test Condition

Forward Voltage

VF

1.8

2.0

2.4

V

IF=20mA

Luminous Intensity

IV

2.5

3.5

lm

IF=20mA

5

8

IF=50mA

Peak Wavelength

λP

633

nm

IF=20mA

Dominant Wavelength

λd

620

625

630

nm

IF=20mA

Half Width

Dl

22

nm

IF=20mA

Viewing Half Angle

2q1/2

±60

deg

IF=20mA

Reverse Current

IR

5

uA

VR=5V

*Luminous Intensity is measured by ZWL600.

*2q1/2 is the off-axis angle at which the luminous intensity is half the axial luminous intensity.

*lD is derived from the CIE chromaticity diagram and represents the single wavelength which defines the color of the device.
- Golden Wire-anslutning -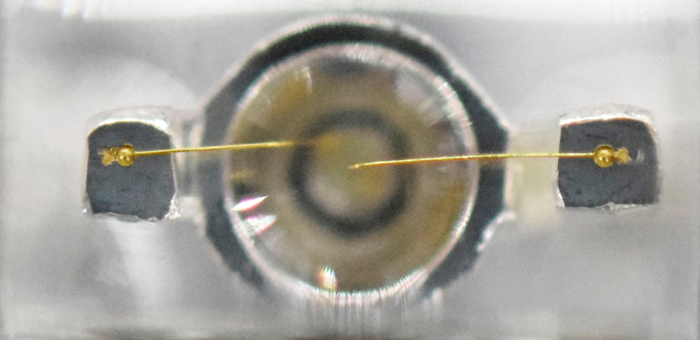 - Förpackning -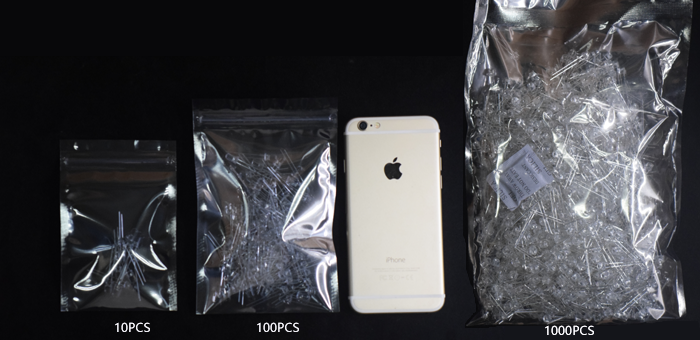 - Ansökan -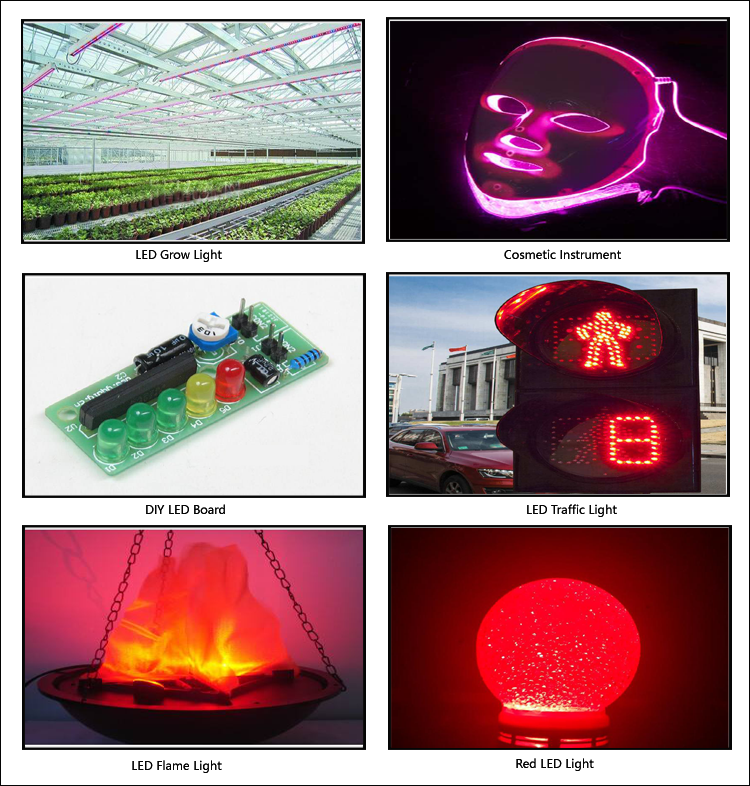 - Produktion -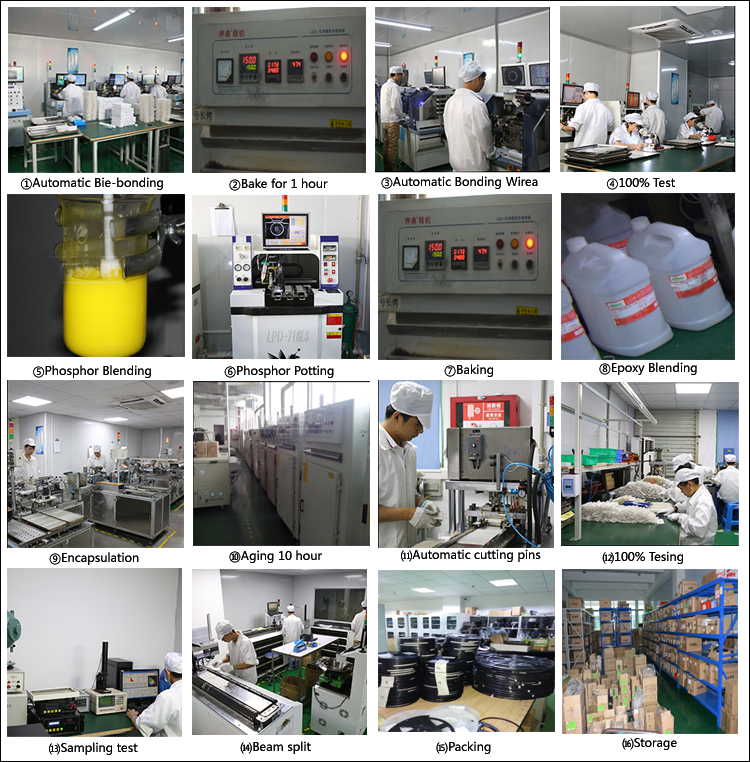 - Uppmärksamhet -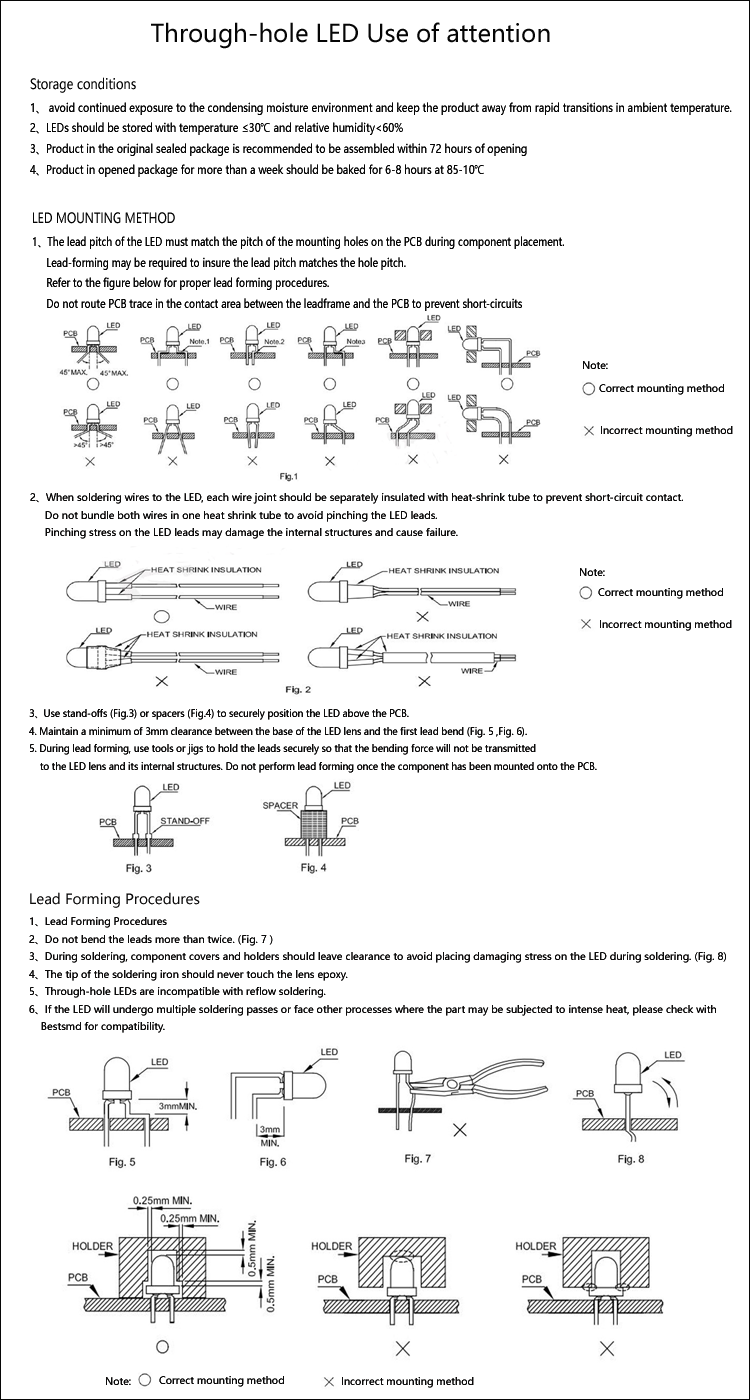 Produktkategorier : Röd genomgående LED-lampa > Rektangulär röda genomgående hållampa